I'm busy working on my blog posts. Watch this space!
Please reload
2018 is nearly here and it's the time of year when many people start making their fitness goals for the New Year. But 90% of those people will have quit by March! Why is this so and how can we make sure you don't become apart of that statistic?
For most people, a lack of motivation is what causes them to quit. This is only natural, we all lose motivation to work out every now and again. Those feelings we get when exercise starts to feel more like a dreadful chore rather than fun and exciting. When you get to this stage it's make or break. For a lot of people these feelings lead to excuses that we tell ourselves when it's time to work out, we start skipping scheduled sessions, then you've missed a week of training, two weeks of training, the diet goes out the window, three weeks of training and then you find yourself completely off track and right back to where you were before the New Year.
So how can you prevent this? There's no one answer for all, but one thing's for sure, planning and preparation is key, so that when these feelings of dread start emerging you're ready, focused and disciplined to fight through them and get the results you want.
Below are my 8 Top Tips to help you break through a motivational rut and to keep you on track to achieve your fitness goals in 2018.
Workout from home
Guess what?! You don't need a gym to achieve your fitness goals. Working out from home is underutilised by people despite the fact it is much more convenient and time saving. If you want to become a big bodybuilder then sure, you will probably need a gym. But if you're like most people, then you'll just want to lose some weight, get fitter, feel healthier and get more toned. This is when home workouts can be ideal for you. You can pick up some basic gym equipment for little expense and plus you get to avoid the judgemental environment of gyms, save time and don't have to leave the comfort of your own home.
Workout with Friends
Working out with friends can be a great way to stay motivated and push forward with your fitness goals. Your friend can motivate you and you can motivate your friend. It's also a lot more fun working out with a friend and not having to do workouts on your own. Plus they'll likely have the same goals as you, meaning you can both help each other out and relate to any problems you may encounter.
You can also use social media to surround yourself with people with the same goals as you, using their workouts, pictures and words to help motivate you wherever you are.
Get a PT
Another reason people tend to fall off the wagon when it comes to their health and fitness goals is not knowing what to do. You can be committed to wanting to workout but if you're not sure what to do it makes it very difficult to get started and maintain that motivation. Hiring a Personal Trainer, like myself, makes sure you are on a programme that will work for you and allows you to perform exercises you know and understand. The health and fitness knowledge you can gain from a Personal Trainer is invaluable. Having a trainer to guide you towards your goals also heightens and maintains your motivation and keeps you safe in your workouts, because the last thing you want is to carry out an exercise, get injured and be unable to exercise. If you'd like more information on this, you can book your free consultation and taster session here.
Listen to music
You know how music can get you in the mood for partying? Well it can work for your workouts too! Take some time to put together a playlist of music that elevates your energy and motivates you. Then, when those excuses come calling you can put on your motivational playlist, play it as loud as you can and watch your motivation rise so you're ready to kill that workout!
Fail to Plan then Plan to Fail
Over my many years in the health and fitness industry one of the most important things I've learnt through my experiences with people is that if you don't plan ahead then you're setting yourself up for failure. Those who don't plan out their workouts, when they're going to do those workouts and at what time, their meals and snacks and their progress are much more likely to fail. If you plan effectively you are much more likely to succeed. When you know when you're scheduled to go to the gym and at what time you've already committed to the idea of going, so you're likely to go. If you know what you're going to do in your workouts, you won't slack, you'll get it done. When you just turn up at the gym with no plan, you're more likely to get overwhelmed and dilly dally from one side of the gym to the next, leading to inefficient workouts. If you don't plan and prepare your meals and snacks you're more likely to go for fast food options, or whatever you can find, which tends to be unhealthy choices. You can exercise as much as you like but if what you're eating is junk you're not going to get the results you want. Finally, if you don't track your progress you're unlikely to see how far you've come, which is key for motivation. You could be feeling like you're not making progress but if you're tracking your progress you can compare your results from day one and if you've been following the steps above I can guarantee you'll have seen progress, motivating you to keep going.
Don't forget about recovery
One thing I really emphasise to my clients is the importance of recovery. The last thing you want is to get injured when you're striving towards your fitness goals. Every sportsman is at risk of injury. For example, Weightlifters fight against joint pain and muscle strains and runners can develop shin splints and pull muscles. But they put everything in place to give themselves the best chance of avoiding injury. They do this through recovery methods such as foam rolling, stretching, yoga and ice baths. You need to make sure you're doing something to prevent yourself from injury. If you're working out a lot, you might get sore and stiff muscles. So foam rolling and stretching is essential for reducing the inflammation and aiding recovery.
Find what works for you, but trust me, you need to be doing something or eventually an injury will occur.
Set the scene
An effective tactic I get my clients to do when they're scheduled to a workout on their own, without me, is to lay out their gym clothes by the side of their bed the night before their due to do their workout. Then, as soon as they get up they put on their gym clothes. Once you're in your gym clothes you're telling your subconscious 'it's time to train'. Even on a conscious level, if you're in your gym clothes you'll feel more ready to exercise.
You can also set motivational alarms to go off before you're due to workout. Motivating you to get it done.
Again, this is another form of planning ahead to get your desired results.
Don't deprive yourself
Another big tip this! Healthy eating and exercise shouldn't create mental torture! Too many people eliminate things they enjoy from their life and set unrealistic aims in the pursuit of their fitness goals. "Right, I'm being healthy, I'm not having chocolate ever again" "I've had too many mince pies, I've had enough of being overweight, I'm going to lose 30 pounds in a month".
When you eliminate things from your life, especially if you enjoy them, you crave them more. Eventually you'll give in to those cravings, usually in the form of a binge, which can mentally set you completely off track and land you back at square one.
DON'T ELIMINATE THINGS YOU ENJOY. Instead, just limit them, if they're bad for you. Say to yourself "I'm going to get all my workouts done this week and eat well and then on Friday I'm going to treat myself to a chocolate bar". That way you're motivating yourself to commit to what you've said and then you can reward yourself at the end of the week, plus you won't feel deprived and you're less likely to binge.
The same can be said for setting unrealistic targets. Aiming to lose 30 pounds in a month is unrealistic and dangerous. Weight gain happens over a long period of time and therefore it can take just as long to lose it. There is no rush, take your time, you'll get to where you want to be if you take your time, stay disciplined and be patient. Setting unrealistic targets will just make you demotivated when you don't achieve those goals and set you up for failure.
And there you have it, those were my top 8 Tips to help you achieve your fitness goals in 2018. I hope these tips have helped you in some way. If you feel others could benefit from them too then please share this article.
Whatever your fitness goals are in 2018 I wish you all the success and happiness in the pursuit of them. You can do it, don't become part of that 90% who fail. If you would like some more help and advice feel free to message me via my website or social media sites and I'd be happy to help you out. And remember you can get a free consultation and taster session with me here.
Jamie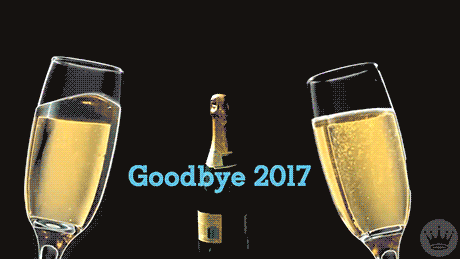 Please reload